Combination FullShop™ System and LNS Venturi Pump Reduce Coolant Costs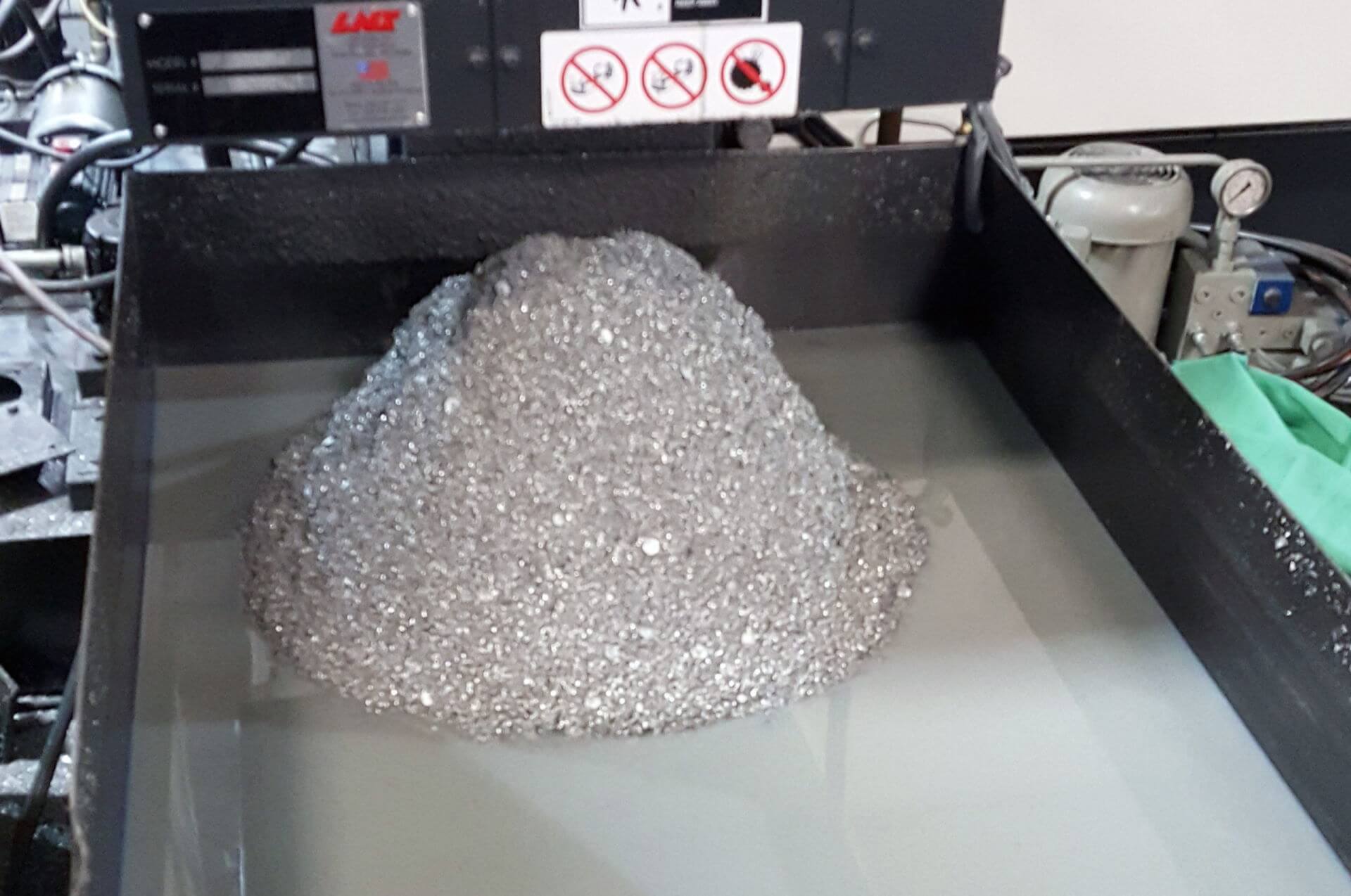 We recently worked with LNS, a global leader in machine tool peripheral systems, to combine the LNS Venturi Pump with our FullShop™ Automated Coolant Management System. We now have data that shows this combination significantly reduces overall coolant consumption and is an optimized approach when customers have wet chips in their hoppers.
At Precision Tool Technologies, we already use many LNS peripherals in our production processes, making it only natural we work together on continually reducing manufacturing costs. In this case, an improved machining strategy led to excessive coolant accumulation in chip hoppers, and this was a waste stream we wanted to minimize.
The solution was the LNS Venturi Pump, which reclaims coolant from chip hoppers and draws it back into the machine tool tank during the machining process. The pump minimizes the mess and labor associated with cleaning coolant out chip hoppers. Because FullShop™ monitors sump concentration and top-offs, using only what is needed to maintain the intended target ratio in each sump, our system — when paired with the pump — created a powerful combination that reduced coolant consumption.
Using production data from our FullShop™software, the combination of our system and the LNS Venturi Pump resulted in significant coolant savings on a pair of DMG Mori NLX 2500 machines with a target sump concentration of 9 percent:
Average weekly coolant usage:
5.47 to 1.45 gallons (Mori 4)
4.07 to 1.46 gallons (Mori 3)
Annual savings:
*209 gallons and **$4,598** (Mori 4)
*135 gallons and $2,985 (Mori 3)
Average top-off ratio:
2.7 to 0.6 percent (Mori 4)
2.1 to 0.5 percent (Mori 3)
Enabling Lights-Out Manufacturing
For over 45 years, LNS has offered machine tool peripherals, including bar feeding systems, chip management systems, air filtration systems and coolant management systems — all of which enable CNC machines to operate at peak efficiency around the clock. Critical to this unattended — or lights-out — operation is the need to replenish and manage coolant in unattended machines. Our FullShop™ system addresses this issue by automatically distributing properly mixed coolant to multiple machine tools without any human intervention, keeping the spindles spinning 24/7.
For more information about LNS, check out their website. You can also learn more about unlocking the benefits of automatic coolant delivery with FullShop™ here.